Home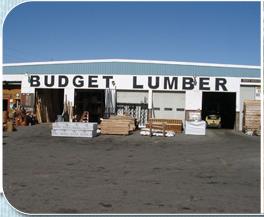 Budget Lumber
3789 N Umpqua Hwy
Roseburg, OR 97470
Budget Lumber is Douglas County's number one source for all of your lumber needs!
Your fencing and decking specialists!

Established in 1988, Budget Lumber is a full service lumber and building materials company, handling fencing and decking in Roseburg, OR. Let our team of professionals provide you with prompt and exceptional workmanship at a reasonable rate. Your satisfaction is our top priority! We deliver, and glady accept Visa and Mastercard. Open Saturdays until 2 p.m.

Serving Residential, Commercial, New Construction, and Industrial Customers.